About homework lady
Homework Lady was created to provide information to teachers, school administrators, parents, and the general public about the topic of homework. This site will provide the user with research about homework, general purposes of homework, guidelines for reasonable homework limits, ideas for best homework practices, and help for parents in working with their children and their children's teachers.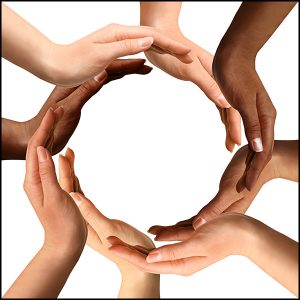 Homework Lady was also created to encourage the user to reexamine firmly ingrained beliefs about the inherent "goodness" of homework, the almost religious fervor with which many embrace the goodness of homework, and the idea that excessive homework is the sign of a rigorous education.
Hopefully, this site will stimulate discussion about the value of homework, it's connection to school achievement, and the roles of parents and schools in the homework process. The author's writings are meant to sensitize the reader to critical educational, cultural, and social issues related to homework.
Its creator is Dr. Cathy Vatterott, professor emeritus at University of Missouri-St. Louis who has been researching, writing, and speaking about homework for the last 20 years. The 2nd edition of her book Rethinking Homework: Best Practices That Support Diverse Needs, was published in 2018.
Discussions about the grading in homework in her presentations in the U.S. and Canada revealed a major disconnect between how grades are typically used in K-12 classrooms and our goal of helping students meet academic standards. These discussions inspired her research about K-12 standards-based grading and her 2015 book, Rethinking Grading: Meaningful Assessment for Standards-Based Learning. Her books are available from ASCD and through most retail booksellers. (Click on "Read More" underneath the book cover below for more information and to purchase).
Her work with high-achieving middle and high schools has led her to her latest research interest, teen stress. See her latest article, The teens are not alright.
Presentations
A list of our upcoming Speaking Engagements.
Changing your homework mindset

Nashville, TN
Association of Middle Level Educators Annual Conference,
Answers to your frequently asked questions about K-12 homework

Los Angeles, CA
ASCD Annual Conference
Changing your homework mindset and
Homework as an equity issue

Baltimore, MD
National Catholic Educators Association Annual Conference