Rethinking Grading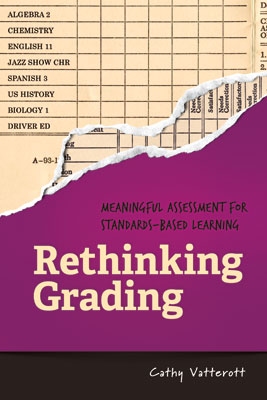 Grading systems often reward on-time task completion and penalize disorganization and bad behavior. Despite our best intentions, grades seem to reflect student compliance more than student learning and engagement. In the process, we inadvertently subvert the learning process.
After careful research and years of experience with grading as a teacher and a parent, Cathy Vatterott examines and debunks traditional practices and policies of grading in K–12 schools.
She offers a new paradigm for standards-based grading that focuses on student mastery of content and gives concrete examples from elementary, middle, and high schools.
Rethinking grading will show all educators how standards-based grading can authentically reflect student progress and learning—and significantly improve both teaching and learning.